A photograph of yourself today and three good things that have happened in the past 30 days
Post ini sepatutnya dibuat pada 1hb yg lepas. Memandangkan tahap kemalasan aku mengalahkan tikus mondok lepas makan, maka tertangguhlah post ini sehingga hari ini. Akan tetapi, tugasan yang diberikan sudah dilaksanakan pada hari tersebut juga. Oleh itu, ini lah gmbar yang diminta: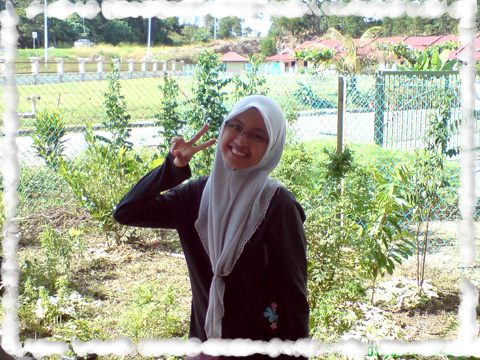 Sepanjang 30 hari sebelum 1hb itu, banyak yang telah berlaku pada diri aku.antara perkara baik yang terjadi (sebab soalan ini meminta aku untuk menyatakan perkara baik yang berlaku, bukan..?) adalah:
Aku telah bertemu dengan anak cousin aku yang aku tertanya-tanya bagaimanakah rupanya…..sebab mama aku kata mak dia (my cousin's wife) x bagi dia makan selain susu badan semata-mata even umo dia dah lebih 6 bulan




Aku telah bertemu dengan cousin aku yg…..aku macam tidak percaya anak dia sudh 8 bulan… rasa macam baru semalam aku pegi majlis kahwin dia.




Aku dapat berita gembira daripada UMS…..even baru ujian, tapi kiranya ada bunga-bunga harapan lah juga. Sebabnya panggilan 1st aku ter-miss gara-gara lambat check plus, masa dia langgar dgn tarikh konvo aku.



Ok, challenge dah tamat. SENANG HATI.